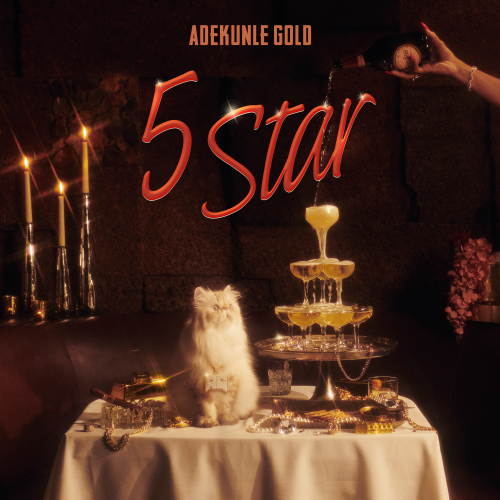 VIP NO ROUTINE, Adekunle Gold Releases The 5 Star Song, Much Anticipated.
Adekunle Gold, a Grammy-winning vocalist and prominent figure in Afro-Pop, has a brand-new song out called "5 Star." The follow-up to his 14-track CMIYC album, produced by Kel-P, has AG Baby living the easy life.
Catch Me If You Can Album is a seductive slow burn with a hint to Amapiano and heavy Afrobeats infusion. This album contains the massively popular song, "HIGH," which includes Davido. Listen to/purchase the album HERE.
Adekunle Gold organized a US Catch Me If You Can Tour for his North American fans after this album's popular release. He premiered this new song, "5 Star," while on his Sold Out Tour, and everyone loved it.
Quotable Lyrics
See I don't look like wetin i don see
I will never forget the 90s
Many nights I go dey beg for mercy
Sickle cell been show me crises
Thank you for the Journey oh lord oh lord
If i say my story o por o por
Fire cyant cool i'm ever blazing
I roll deep with the almighty
Aye 5 star lan'je ooo…